Content
Quansys Bioscience Q-Plex™ Multiplex ELISA Services
Cost-effective multiplex protein biomarker screening using chemiluminescent detection


Available panels allow rapid evaluation of cytokine, inflammatory, enteric, and angiogenesis markers


Service executed under fit-for-purpose guidelines allowing client customization


PBL's cost-effective multiplex ELISA service enables simultaneous measurement of multiple analytes in individual sample. These panels allow an understanding of the immune and other markers in study samples stemming particularly from oncology and autoimmunity programs.
Reliable Results. Deeper Insights. Better Decision.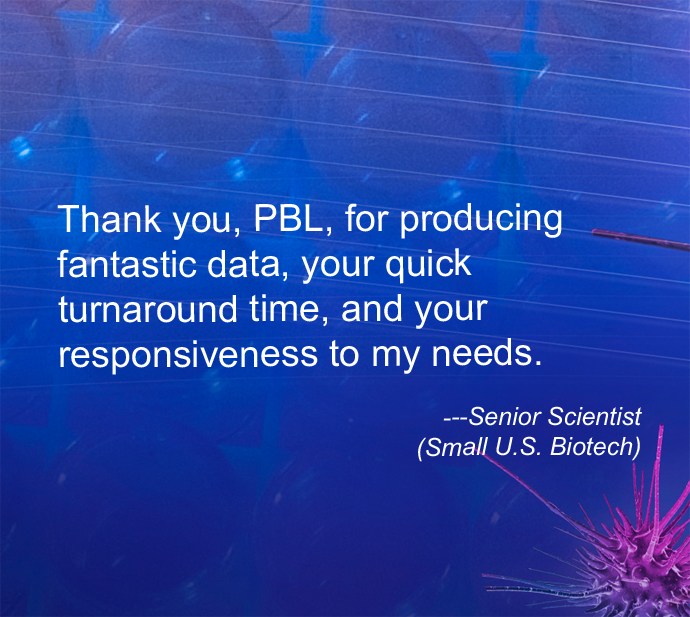 Request an Assay Services Quote


Up to 20 analytes can be measured in a single sample


96-well plate ELISA format allows simultaneous analysis of up to 80 samples in a single run


Reliable assay with <20% CV in serum, plasma, cell culture media, and other matrices


Small volumes of only 50 ul required to quantify all analytes in a single assay


Extensive chemokine and cytokine panels available for human, mouse, rat, non-human primate, and other species
Powered by Quansys Biosciences' Q-Plex™ technology, Logan, Utah.