Single Molecule Array (Simoa) Assay Services:
Ultrasensitive fg/ml LLOQ for low abundance analyte quantitation


Robust immunoassays for Neurobiological Markers such as Neurofilament Light Chain (NF-L), Amyloid peptides (

Aβ), and Tau protein



High precision digital ELISA provides accurate and reproducible data


Understanding the role of protein biomarkers in various disease states is essential, as are the most robust tools for examining your therapeutic candidates modulate these biomarkers. For your sample testing needs, PBL can help you measure your analyte(s) of interest that are in low abundance or in difficult matrices. Our scientists communicate with you building a transparent, collaborative environment and eliminating costly project missteps.
We strive to be a partner you can trust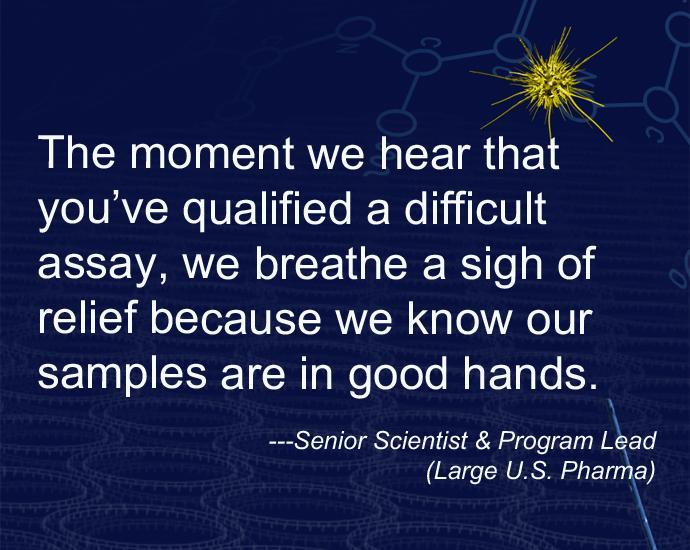 Contact Our Service Scientists


Single well digital ELISA with femtogram per milliliter (fg/ml) sensitivity for quantitation of many low abundance analytes


Compatible with various sample matrices such as CSF, serum, and plasma


Provides a high degree of precision, accuracy, and reproducibility with < 10% inter-assay CV and intra-assay CV
Powered by Quanterix Single Molecule Array technology, Lexington, MA, U.S.A.